Ashis Nandy

Born 1937, M.A. in sociology, PhD in clinical psychology. Former director, Centre for the Study of Developing Societies and associated with the Committee for Cultural Choices and Global Futures in New Delhi and has been associated with several important research centres such as United Nations University, Edinburgh University, Smithsonian Institute.
He is the author of books such as "At the Edge of Psychology. Essays on Politics and Culture", "The Intimate Enemy: Loss and Recovery of Self under Colonialism", "Traditions, Tyranny and Utopias. Essays in the Politics of Awareness", "Science, Hegemony and Violence. A Requiem for Modernity".
In 1996, a special issue of "Emergences" was devoted to Ashis Nandy's work under the theme, "Plural Worlds, Multiple Selves: Ashis Nandy and the Post-Columbian Future."

He is associated editor of the journal "Alternatives" and a member of the World Future Studies Federation council.
Dr. Nandy became TFF adviser in 1992.


| | |
| --- | --- |
| Address | 29 Rajpur Road, 110054 New Delhi, India |
| Phone | +91-11-294 21 99 |
| Fax | +91-11-338 81 55 & 294 34 50 |
| E-mail | |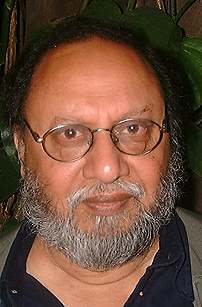 More about TFF
Articles by Ashis Nandy
The most recent on top
Unclaimed baggage
The Gujarat carnage of 2002 should make us openly admit what we all secretly know but cannot publicly acknowledge — that our theory and practice of containing religious and ethnic strife, mainly powered by the ideology of secularism, has not helped us much.
Today, we seem to be back to square one. There are some remarkable similarities between the Partition massacres of 1946-48 and the Gujarat riots.
Gandhi After Gandhi - The Fate of Dissent in Our Times